Skip to Content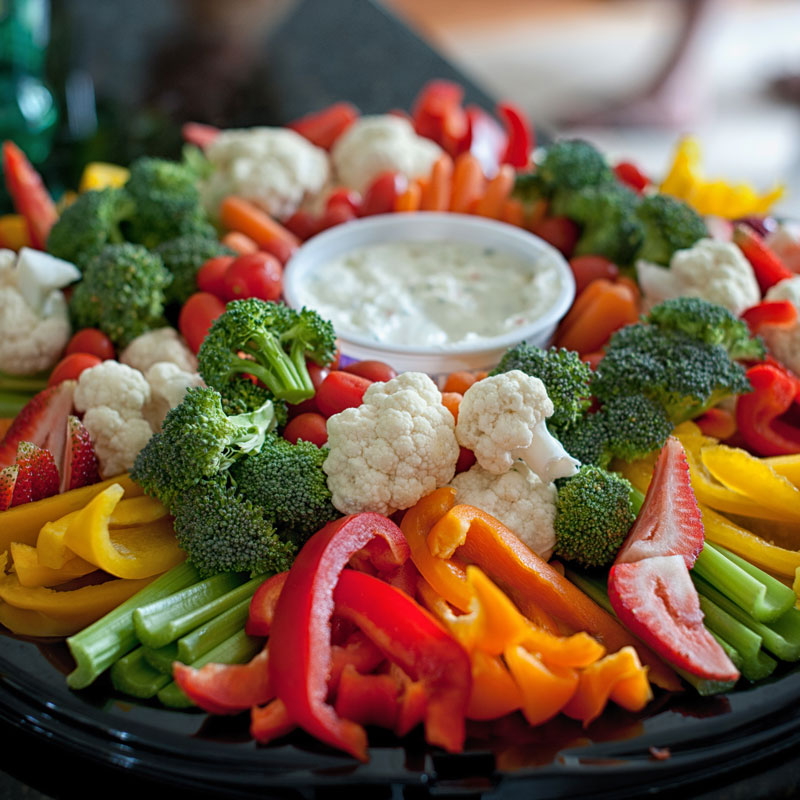 Vegetable Trays
Small Tray serves 15 people.
Includes: Celery, Short Cut Carrots, Broccoli, Cauliflower,
Cucumber, Green Pepper & Ranch Dip
Medium Tray serves 20-25 people.
Includes: Celery, Short Cut Carrots, Broccoli, Cauliflower,
Cucumbers, Green Peppers & Ranch Dip
Large Tray Serves 30-40 people.
Includes: Celery, Short Cut Carrots, Broccoli, Cauliflower,
Cucumbers, Green Peppers, Radishes, Olives, Pickles & Ranch Dip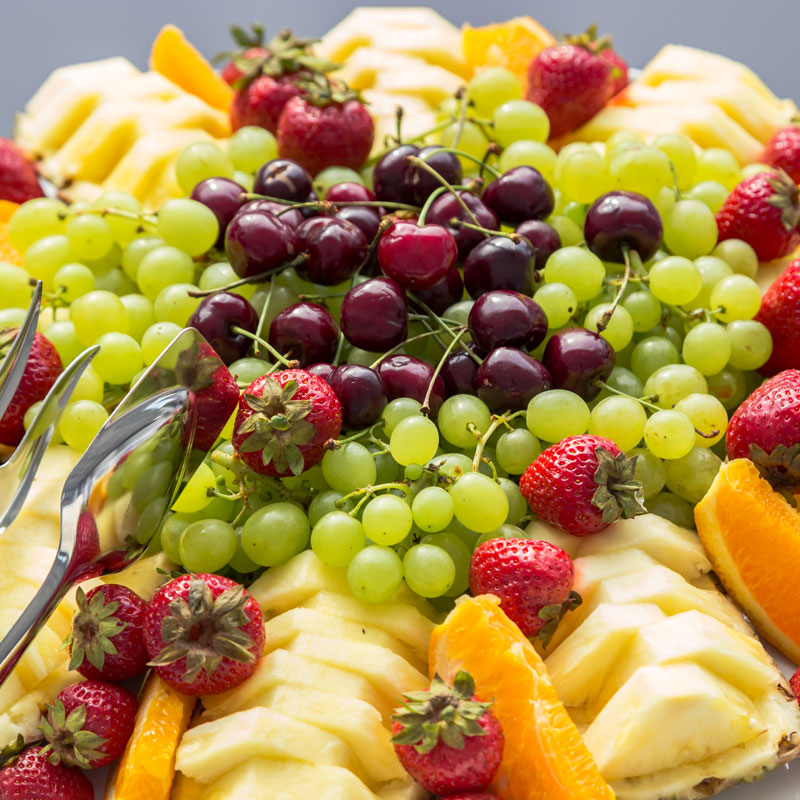 Fruit Tray
Serves 25-30 people.
May include Watermelon, Cantaloupe, Red & Green Grapes, Pineapple & strawberries depending on the season. Fruit Dip is also included.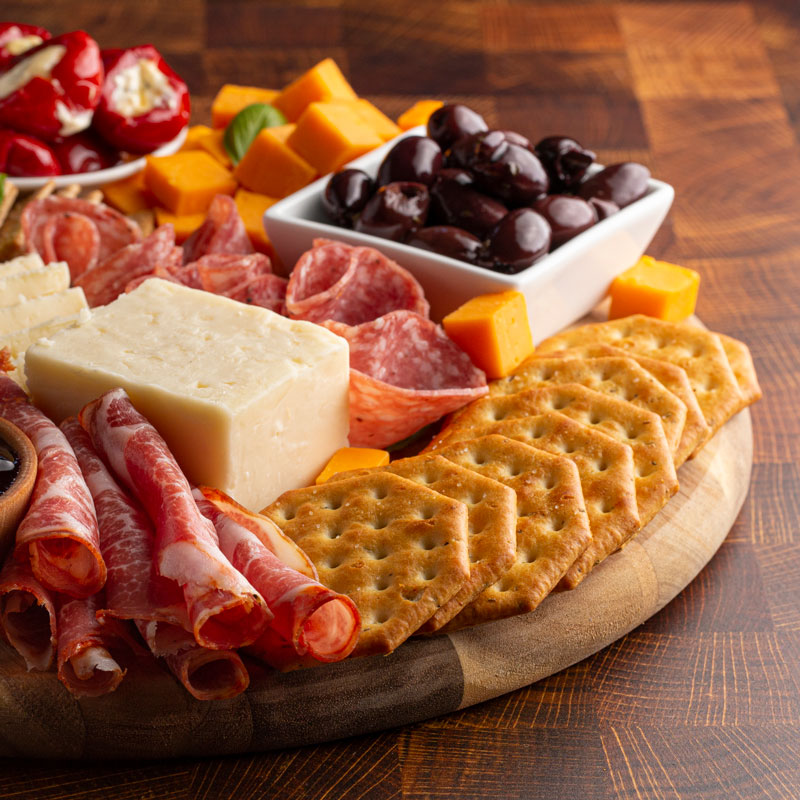 Deli Trays
All Meat & Cheese trays include Cooked Ham, Turkey Breast, Spice Loaf, Swiss Cheese, Colby Cheese, Marble Cheese, Pickles & choice of Chicken Salad, Sandwich Spread or Pimento Cheese Spread in the center.
Small Serves 15 People
Medium Serves 20 People
Large Serves 25 People
Chunk Cheese Trays are also available in Small, Medium & Large sizes.
Please contact us for current prices. Substitutions may cause an increase in the final price.